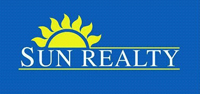 Fredericksburg Real Estate:
What's your dream? Starter Home? Investment property? Foreclosures? Short-sale homes? Waterfront? Custom Built Home? Land and Acreage? Historic Home? Active Adult or Retirement Community? Vacation Property? HUD properties? Quality schools? Homes that are close to military bases: Quantico, Dahlgren, Ft. A P Hill, or Ft. Belvoir. The Fredericksburg real estate region has it all!
Fredericksburg real estate is a great investment. Explore the real estate in Stafford, Fredericksburg, Spotsylvania,King George, Caroline, and Orange counties. You will find great real estate opportunities. Search for homes that meet your criteria whether you are purchasing your first home, second home or are a seasoned investor. You can search for properties yourself or request our expert real estate agents conduct the search and send you information or homes, communities, or schools. You are invited to visit this site often to view Fredericksburg homes for sale, read home buying advice, get information about local schools, and the Fredericksburg community.
If Selling a Home in Fredericksburg is your goal, look no further. Selling your home in this real estate market is an important decision. You must consider your home's value as well as the its competitive market position. Would your home be considered a short-sale? How can you avoid foreclosure? It is important that the sale of your home is handled by a Fredericksburg real estate expert who not only has indepth knowledge of the area but also how to effectively manage the short-sale process if necessary. For more information about the selling process, please visit the home selling advice section.
If you are a Real Estate Investor looking for the best opportunities in the Fredericksburg real estate market, you will need a Fredericksburg real estate agent who not only knows the real estate market, but also understands and recognizes after-market cash flow criteria. Feel free to further explore this site for FREE real estate reports, and get your real estate questions answered.